Urgent: Are You Tired Of Spending
A Fortune On Marketing Software?
MarketerSoftware Provides High Quality Solutions For Online Entrepreneurs
Traffic Generation Software
Increase Your ROI
List Building Software
Increase Your Conversions
Video Lead Capture Software
Increase Your Revenue
Looking to Grow Your Online Business? Start Here...
Access To A Massive Library Of Software!
Join Over 1,000,000 Happy Marketers
This Months Featured Software
Video Increase

We all know that "video" generates more engagement online, but what about in emails? Video Increase allows you to take any video and instantly create a short animated GIF file ready to embed in your emails to generate maximum engagement. This has proven to increase email subscribers propensity to click on the links or the video in your emails.
Social Lead Sync

Social Lead Sync leverages Facebook's ability to automatically optin people from Facebook to your email list using their Facebook email address. Until now the issue was that Facebook had no direct connection with any auto-responders so the only way you could get your leads was on a csv file. Not anymore! SLS now integrates with every major auto-responder and instantly sync's your Facebook leads ri
LeadsNow

What if you could leverage content that already exists online and increase your email subscribers and social media engagement? LeadsNow allows you to just that! Our software allows you to create templates and deploy campaigns leveraging other content online. This will create viral shared traffic that can be sent right back to your optin page. There's no need to create your own content to build you
Fan Page Builder

Fan Page Builder was designed for one reason and one reason only and that's to help you build your Facebook Fan Pages. This unique (and very simple) software allows you to leverage the "likes" you get on your posts and instantly turn them into avid fans on your fan page!
Convert Timers

Ready for higher click through rates on your emails? Convert Timers allows you to put the magic of "urgency" right into your emails. Our software let's you create your own custom countdown timers that embed right into your emails! You have full control over the look, feel and functionality of the timers right inside your control panel. This software is a must for all email marketers!
ExitOptins

ExitOptins was created with one thing in mind "Monetize The Traffic Leaving Your Website" and that's exactly what it does for users. You're able to create customized exit intent optin boxes to give people leaving your website the chance to optin to your email list in a very unique way. This has proven to book optin rates by huge numbers for our users.
Video Lead Builder

Video Lead Builder is our latest creation and we are stoked about what it's going to do for our members. VLB allows customers to build out custom videos inside the software designed to make viewers take action! You can lock your content, require email optins, require social interaction and more. The software actually lets you control every second a user is watching your video so you can dictate wh
LeadQuizzer

LeadQuizzer was designed to help you build a quality segmented email list. Using our software you can generate an amazing looking Quiz to send to your subscribers or post on social media websites. You get to design the quiz, questions and outcomes with just a few clicks of a button. Quizzes can go viral on social media putting your list building on autopilot!
What Others Think About Marketer Software
"I love the fact that I can get everything I need for my business in one single place."

"The software is top notch! I've bought software online in the past and been very unhappy, but this works great!"

"This software has helped me explode my Shopify and e-Commerce business. I've increased my sales and automation all in one place!"

"The email marketing software is second to none! I've been able to increase my ROI dramatically since I started using it."

Our Story & Founder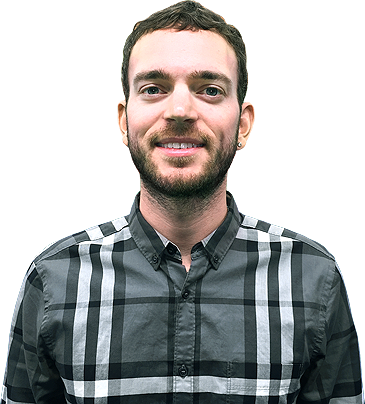 Anthony Morrison
Anthony Morrison has over 10 years of experience as an Internet business owner, and he empowers entrepreneurs around the world through his comprehensive training programs and software innovations.
In every business he has started (well over 20 to date), he has learned two important things about software:
"Most marketers struggle after purchasing software because simply put it never actually works. Additionally the Internet is changing rapidly so the need to continue buying software to make your business profitable is real. This can be tough for both beginners and seasoned marketers."
About Marketer Software
Marketer Software was created to empower Internet Marketers all over the world with software that works at an affordable price. Instead of developing software and continuing to ask customers to buy more, we allow customers full access to our entire software suite as well as any future software we develop for one low membership fee.